Because toilet paper just isn't good enough
The travel bidet that turns your toilet into a mini spa. Come out feeling clean, refreshed, and 100% satisfied.
Experience true bliss
A modern take on the traditional bidet. Be among the first to replace toilet paper with a lasting flow of water for a refreshingly satisfying and hygienic clean.
Allbliss | Home + Travel
Regular price
Sale price
CHF 349.00
Unit price
per
€100 OFF
Sold out
Share
View full details
No installation required
Allbliss is completely plumbing independent. You can set it up and have it ready to use very quickly, no special know-how required.
Long lasting water flow
Swap toilet paper for a lasting flow of water. Allbliss provides a clean that no toilet paper will ever be able to match.
Always the perfect pressure
With three adjustable pressure settings, you will always experience the perfect flow of water. Just the way you like it.
Hands-free operation
No more of that dirty work you let your hands do! With the Allbliss, you can sit back and enjoy long lasting water flow, completely hands-free.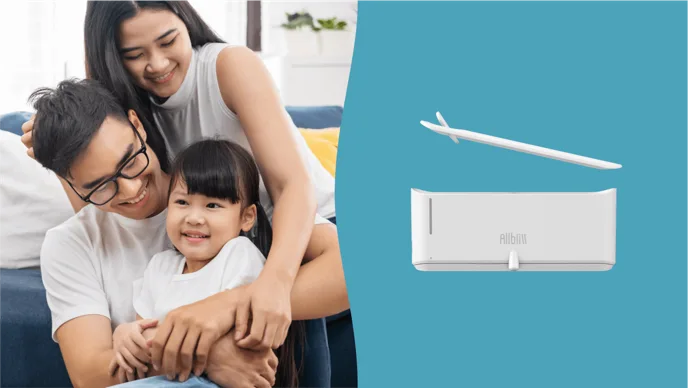 Family-friendly
For you and your whole family. An Allbliss at home provides freshness and cleanliness for all.
A battery that lasts
The powerful lithium polymer battery holds charge for up to 70 minutes of use. Easily charge with the provided USB Type-C cable.
Vacation ready
Allbliss seamlessly blends in with your toilet seat at home, perfect for everyday use. And when it's time to travel, simply snap it off and take it along!
712,000,000
Trees chopped down every year. To produce toilet paper.
Care for mother nature
Not only is toilet paper bad at providing a proper clean, it is also notoriously bad for the environment. By using water instead, you contribute to a greener world and a more sustainable society.
Less toilet paper

More trees

Less greenhouse gases
How do we compare?
Allbliss succeeds where others fail, making it the best travel bidet for any scenario.
Don't just take our word for it
We've had customers using our pre-production units and they are already excited!

Good for home and trips

It's simple to use and fit for purpose. It's useful not only during trips but also at home, as the bathrooms are usually small and rarely have bidets. It does take up some space at the back of toilet seat, so you need to adjust a bit but it's okay.
Soo-Ah K

South Korean in U.S.A

Yes, water does clean better!

This is pretty common in the Indian sub-continent and most of Asia. Glad to see that the rest of the world is waking up! I travel quite often within Europe for work. A must have product for my next trip abroad, once COVID restrictions are lifted.

Arun R

Indian in England

Exactly what I need and want

After living in Asia for many years, this is one of things I miss here. Since I live in a rented apartment, I cannot install a permanent bidet. This is a good solution for my needs while at home and I take it with me while travelling. Each to his/her own, but I think the water pressure needs to increased. Hopefully, the final product will have it.

Isabella B

Argentinian in New Zealand

For travellers esp. women

As a woman traveller from Asia, I always had problems when in Europe or U.S.A. Not really used to "using" just toilet paper. So this is perfect for people like me who really need water for washing up and find toilet paper unhygienic and uncomfortable.

Sirikit C

Thai in Germany

Like the experience

More or less works as advertised - it's discreet and stores enough water for a good clean. After some time the water pressure decreased a bit but this was solved by recharging the batteries. Overall a good experience.

Wayel A

Moroccan in Canada

Always in the back of my mind, now it's here

I love that it is very easy to use and I have been needing one for a while but I can't because of the situation in my rented apartment. It's something I never thought I want and need. It has just been always at the back of my mind but now having the experience, it will be really good to have one.

Jojo H

Filipino in Sweden